about Endangered Species Journalist
---
About Craig Kasnoff
Craig Kasnoff has been involved in media and conservation for over 40 years. He has been involved in endangered species issues for over 25 years.
Key Project Accomplishments
Environmental articles published in regional and national newspapers and magazines
Creator / producer / writer of nationally syndicated Rock and the Environment radio show
Creator / producer of the Bagheera Endangered Species Education Website
Co-concieved the SETI@Home project
Key Media Consulting Projects
Media consultant to Microsoft Corporation
Media consultant to Ann and Nancy Wilson of Heart
Media consultant to Soundgarden
Media consultant to many conservation organizations, small businesses and NFL players
Background
As a writer Craig's work has appeared in The Christian Science Monitor, The Seattle Times, and other regional and national publications. His early investigative environmental writing was recognized by the Society of Professional Journalists and the Fund for Investigative Journalism.
Craig also helped create and implement the initial Internet strategy and content for the Dart Center for Journalism and Trauma project.
Rock and the Environment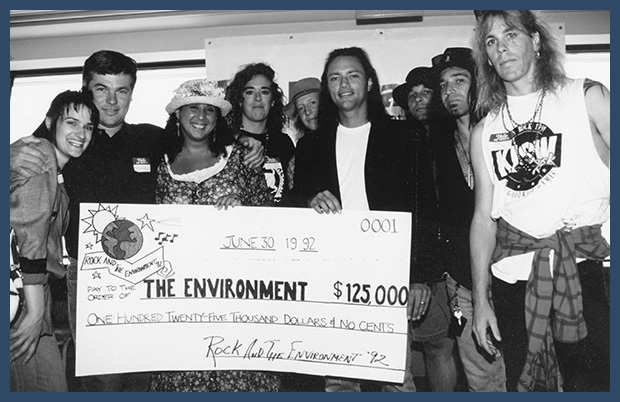 In radio, Craig was the creator, and co-producer of the nationally syndicated radio show Rock and the Environment. For almost 10 years Rock and the Environment, syndicated by the Album Network, brought the voices of some of rock music's top musicians to the environmental arena.
Musicians such as Ann and Nancy Wilson of Heart, Chris Cornell and Kim Thayil of Soundgarden, Eddie Vedder of Pearl Jam, Sting, members of REM, Jerry Cantrell of Alice in Chains, and Bob Weir of the Grateful Dead, have all been a part of Rock and the Environment. The roster of well-known artists is much longer than this. For 10 years it was the leading radio show of its kind.
In 1992, as part of Rock and the Environment, Craig produced the Rock and the Environment Benefit Concert at the Gorge at George in Washington state. It was headlined by Queensryche who was accompanied by Ann and Nancy Wilson of Heart and seven other bands. The concert raised $125,000 for local conservation organizations in the Seattle, WA area.
Online Media and Consulting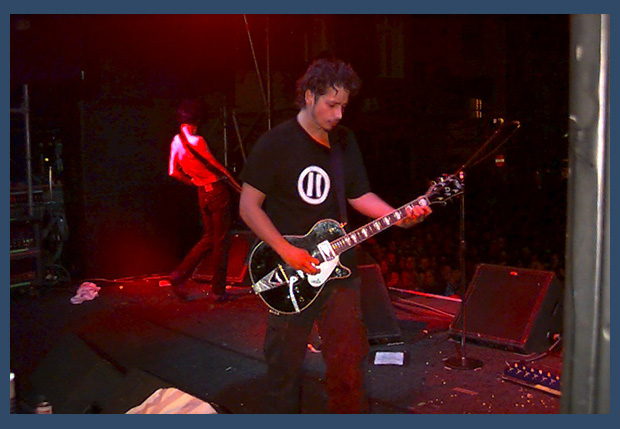 In 1994, Craig ventured into the field of online media.
Craig's multimedia consulting background includes working with Microsoft co-founder Paul Allen's digital company Starwave; with Microsoft; and as a multimedia consultant with the rock band Soundgarden. He was also a consultant to Ann and Nancy Wilson of Heart and helped launch their Ann and Nancy.com website. He also produced three live web casts from the Microsoft studios with the Wilson sisters and one with Peter Buck of REM and his band Tuatara.
One of Craig's last projects as a Microsoft consultant was to join Soundgarden on a 12 city European tour to send digital photographs back to Microsoft for the launch of Windows 95. It was the first time a major concert tour had been presented on the Internet. Craig also worked with Microsoft as a music consultant for their streaming media division.
Bagheera Endangered Species Education Resource Website
In 1996 Craig conceived the idea for the endangered species education website Bagheera.com which was initially developed as part of the "Global Schoolhouse" effort supported by Microsoft.
Although Bagheera was built around a curriculum developed for grades 9-12, it has become much more than that. As well as providing learners with information about endangered species, the Bagheera website also provides individuals information on how to take action to help save endangered animals. In essence, Bagheera helps individuals speak for those species that don't have a voice.
Over the last 25 year, the Bagheera site has been visited by millions of people and has received many web awards and recognition for excellence. Including the Environmental News Network's "Site of the Week"; Progressive Network's "Cool Site of the Week"; Microsoft Network's "Best of the Web"; and many others.
In 1999 Craig expanded his online conservation efforts by creating additional endangered species education web sites including Endangered Earth and Tigers in Crisis. All told, Craig's endangered species education websites have been visited by millions of individuals from around the world who have requested millions upon millions of pages of information on conservation and endangered species issues.
These endangered species education websites continue to receive hundreds of thousands of visitors each year from individuals seeking to learn more about the conservation and endangered species issues facing our planet.
Other Conservation Consulting and Projects
As an Internet consultant, Craig has also been a consultant with a number of conservation organizations including the American Association of Zoos and Aquariums (AZA), The Earth Charter Project and the Point Defiance Zoo and Aquarium.
Craig also conceived, with David Getty, the SETI@home project which has attracted millions of people to help look for life on other planets. This project has been sponsored by Sun Microsystems, The Planetary Society, Fuji Film and many others.
Present and Future: Adding an MEd to the Toolbox
In 2020 Craig received his MEd in Learning Design and Technologies from Arizona State University (ASU) as part of his effort to incorporate new learning technologies and curriculum for his endangered species education websites.
Craig's future goal is to continue focusing his writing, media work and endangered species education websites on the plight of endangered species and the efforts to save them.
Craig's journey started in San Francisco